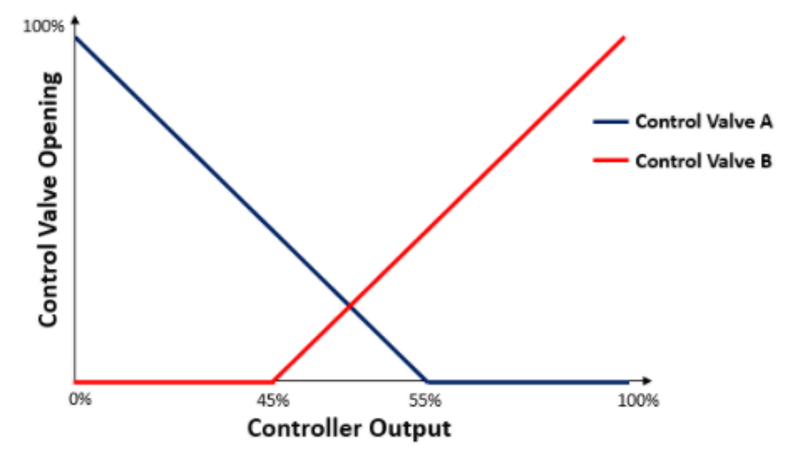 A split range control strategy uses software or hardware-based splitter and two or more final control elements to control a process variable. Split range strategies can be found in different applications across process industries: temperature control with heating/cooling media, large and small valves installed in parallel, pressure control with a vent valve, etc.
Usually, split range applications are tricky and time-consuming, and you should know what I'm talking about as a process control engineer
Oscillations over the entire range of operation and across the split point, typically improperly selected at 50%, are common in real operation.
In this blog, we will discuss the usual problems you might face when configuring and tuning a split range strategy and the possible and practical solutions to overcome it.